Emotions & Affective Neuroscience
Anxiety
Depression & Mood Disorders
Individual Differences
Resilience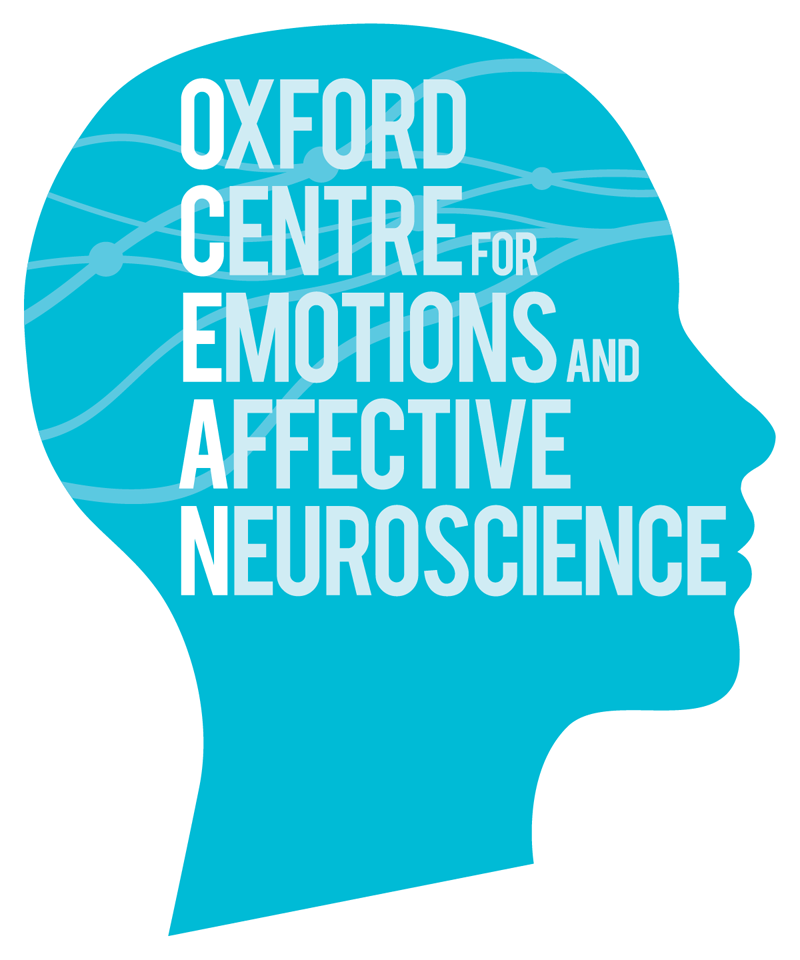 Established in 2013
Awarded the ERC Advanced Investigator 2013
Research supporting the CogBIAS Project
Prof. Elaine Fox
The Oxford Centre for Emotions and Affective Neuroscience (OCEAN) aims to understand why some people are resilient and able to withstand whatever life throws at them, while others are emotionally vulnerable and at risk of developing anxiety disorders and depression. We use a variety of multidisciplinary approaches utilizing methods from cognitive psychology, neuroscience and molecular genetics to understand human emotions and affective reactivity across the lifespan.
Our research focuses on cognitive approaches to emotional vulnerability and emotional resilience. The general research strategy is to a) identify specific "toxic" cognitive biases that are associated with heightened anxiety, depression and addiction risk,  b) investigate whether these biases can be modified, c) identify whether these changes at a cognitive level lead to a reduction in emotional vulnerability, d) identify the specific cognitive biases that are associated with resilience and optimal mental health and well-being, e) study the specific genetic profiles that are associated with these potentially toxic and beneficial cognitive biases, and f) determine whether we can boost resilience by re-training certain cognitive and neural mechanisms.
Professor Elaine Fox was awarded an ERC Advanced Investigator Award in 2013, to support the CogBIAS project, which investigates the cognitive, neural and genetic mechanisms underlying emotional vulnerability as well as optimal mental health. This project has recently been completed (October 2019) and we are currently analysing very rich data sets.
A current focus of the lab group is on mental health and we are working on a variety of projects related to psychological health and wellbeing. Elaine has also taken on a busy leadership role as national UKRI coordinator for eight mental health research networks all around the country. This takes her away from Oxford on a regular basis as we, along with colleagues from the McPin Foundation, Mental Elf and Sixth Sense Media try to truly change the landscape of mental health research to make a difference to people's lives. 
OCEAN News & Media Coverage
The OCEAN group are currently running the Oxford Achieving Resilience During Covid-19 on-line study: the Oxford ARC Study. This is an important study aimed at assessing the impact of the covid-19 pandemic on the mental health of young people. We are particularly keen to recruit adolescents aged 13 to 18 to take part in the study. The focus of the study is to understand the psychological and social mechanisms that support resilience during the pandemic. A particular interest is in investigating whether individual differences in mental flexibility (cognitive and affective flexibility) underpin the worry and anxiety associated with dealing with highly uncertain situations. More details about the study and how to get involved can be found here: https://oxfordarcstudy.com/ 
The team are also delighted to be working with Dr Susanne Schweizer and her team from the University of New South Wales, Australia along with several international collaborators to better understand the risks that covid-19 pose to mental health across the life span. More details and how to get involved with the CORAL Study can be found here: https://www.thecoralstudy.com/
Elaine was appointed in October 2019 as the national Impact & Public Engagement Coordinator for eight UKRI-funded Mental Health Research Networks: https://www.ukri.org/news/ukri-appoints-mental-health-networks-impact-and-engagement-coordinator/. More information about Elaine's role in helping to shape the national mental health research landscape can be found here: http://mentalhealthresearchmatters.org.uk/transforming-the-landscape-of-uk-mental-health-research/
Books
Emotion Science: Academic Book by Elaine Fox Rainy Brain Sunny Brain by Elaine Fox
Related research themes